FREE HOTEL ATM PLACEMENTS – HOTEL, RESORT, AND HOSPITALITY INDUSTRY ATM PLACEMENTS

Are you looking for the perks and revenues of having an ATM placed in your hotel or at your resort, but don't want the worry of loading and maintaining the ATM machine? Ocean ATM has the right ATM hotel placement solution for you, no matter the size of your establishment. Many owners and operators do not realize the direct benefits from placing an ATM machine in their lobby or gift shop. We offer multiple ATM placement solutions to fit your ATM needs.
Why place an ATM machine inside your hotel, resort or inn?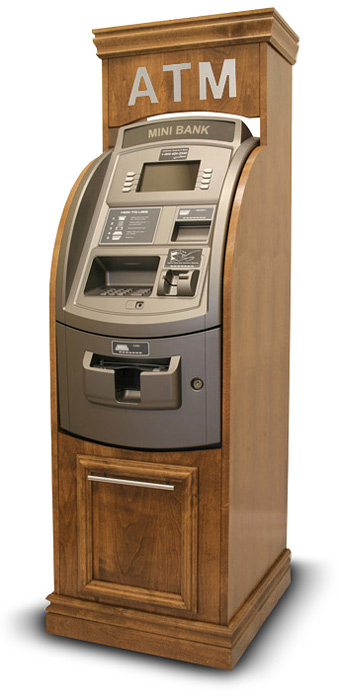 Out of town guests may not have a local bank or they may not know where the closest ATM is located. Why not provide the instant convenience of ATM cash machine access for all of your guests? Even your employees may use an ATM machine to purchase on-site hotel, resort and inn necessities and concessions.

Statistics say that often 25% of cash withdrawn from an Automated Teller Machine is spent on the premises. This number can vastly increase in your hotel, resort or inn, especially if you offer other guest services such as dining, bars and night life, pools, gift shops, concierge, laundry rooms, vending machines, a spa or room service.

We offer the latest, high-quality ATM machine models that will fit your hotel, resort or inn's size and needs.

Ocean ATM offers two ATM placement programs for your convenience: Full ATM Placement Program and Shared ATM Placement Program.

ATM Fees earned can be directly deposited into your bank account for added convenience.
TURNKEY ATM PLACEMENT PROGRAM FOR HOTELS:
At your hotel or resort, you provide the space, electricity and access to a phone line or internet router for the ATM machine.

Ocean ATM provides ATM installation, operation, maintenance and cash loading.

Ocean ATM will share a portion of the transactions fee profits with you!
ATM PARTNERSHIP PROGRAM FOR HOTELS:
Ocean ATM provides the ATM machine installation and maintenance, and the hotel or resort is in charge of the cash replenishment for the ATM.

Depending on the monthly ATM transaction amount, Ocean ATM will share with you a portion of the transaction fee profits.
WE OFFER MANY CHOICES OF CABINET COLOR CUSTOMIZATION TO MATCH YOUR DECOR: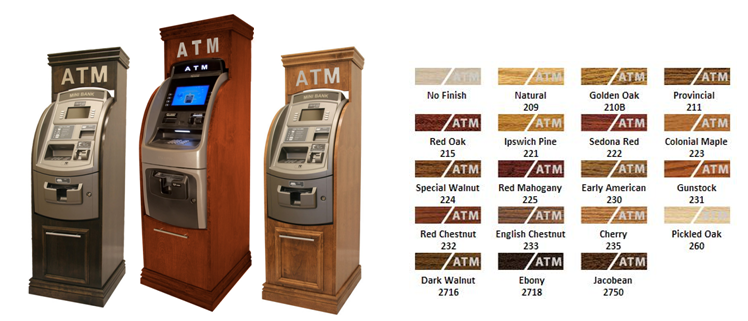 Call us at 877-538-2860 for a free consultation to see how we can benefit your hotel guests, staff, and ultimately your bottom line.