There are three ways your ATMs can communicate with our Processing Network for speedy, accurate transaction processing.
Phone line – A separate phone line will be established for your ATM transactions. This exclusive phone line will only be used for your ATM customers and will avoid any busy signals or line disruptions. Analog lines are suggested.
Internet Connection – Through your internet connection, a direct line can be established for your ATM to connect to our transaction centers. We use only SSL encrypted devices for the highest level of security.
Wireless – Ocean ATM will provide wireless SSL encrypted cellular devices for remote or hard to wire locations. We will use wireless devices for mobile or temporary setup when needed.
IPG/7700 Cellular Enabled Payment Gateway

IPG/7800 Cellular Enabled Payment Gateway

Wireless (Cellular) Internet Connections

Lower-cost IP Transactions

No Recurring Transaction Fees


No Changes to POS Applications

OpenSSL & 3DES Encryption

Multiple Messaging Formats

POTS and Serial Port Interfaces

World Class Diagnostics

Send Data Over Cellular Networks from difficult to wire locations

Speed Up Data Transfers

No Changes to Data Access and Collection Applications

SSL Encryption for Sensitive Data


Eliminate Phone Lines
IPG/7000 Remote Access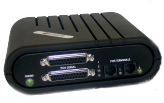 Dial to IP Conversions

Send Data Over Existing Internet Connection … Eliminate Phone Lines

Speed Up Data Transfers

No Changes to Data Access and Collection Applications


SSL Encryption for Sensitive Data

Optional Embedded Dial Back-up Feature (IPG/7500)